Residential & Commercial Weed Trimmers & Brush Cutters
We offer the full line of Brush Cutters and Weed Trimmers from Husqvarna and Jonsered.
A string trimmer, also called a "weed eater", "weed whacker", "weed whip", "line trimmer", "brush cutter" or "whipper snipper", is a garden tool designed to clear grass, brush and other ground covering using either plastic line or a variety of other material blades spinning at ground level.
These tools are available in gasoline, battery or plug-in power.
Some are available with interchangeable attachments to perform other tasks like sweeping, hedge trimming or light tree trimming.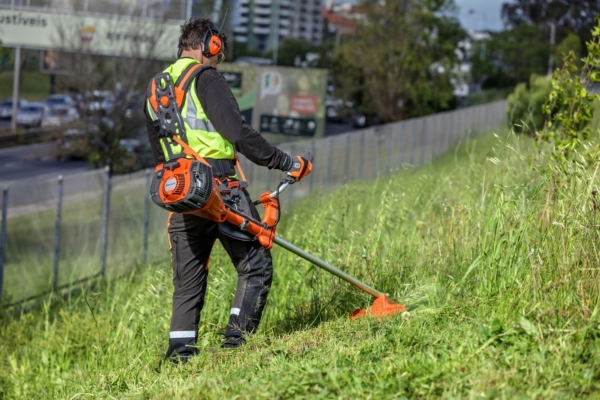 We sell Husqvarna weed trimmers in our Pittsfield and Clarksburg MA stores.
Learn More
We sell trimmers and brushcutters from Jonsered because their powerful performance and ease of use.
Learn More
For more information or to make a purchase
Contact Us