Snow Plow Blades
PolarFlex by Valley Blades

Valley Blades Ltd. designs, manufactures and distributes blades, cutting edges, ground engaging tools (G.E.T.), wear parts and accessories for construction, mining and snow removal equipment.
Your maintenance staff will appreciate the fact that blade sections are replaced in 12" sections that weigh only 11 lbs and require only two bolts to install, all while leaving the cab quiet when in use with our noise and vibration absorption.
Polarflex reduces salt, sand and fuel use. Also, the wearing edge is sandwiched and bolted between three rubber mountings. Because these pieces can be separated, the metal and rubber parts are 100% recyclable.
Our 12″ blade sections move vertically and axially for a closer clean over an entire blade length, thus reducing salt, sand and fuel use. The one-piece forged steel wearing edge body is a special profile designed to better support the virgin tungsten carbide inserts. This means our inserts last longer.
Now availabe in two configurations. The Original is a robust, rigid, one-piece welded design for heavy duty application. The Front Mount is a lighter-weight, lower-height blade for easier segment changes and better for reversible blows and wings. We also offer nose pieces and various styles of curb runners.
Learn more at the valley blades website.
Sabre Blades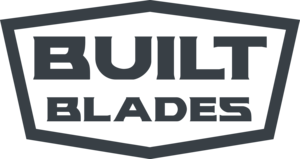 Built Blades is a company committed to delivering quality snow plow wear parts in a time frame you can depend on.
Their patented Sabre products continue to prove themselves worthy in a diverse range of municipal and commercial snow plowing applications accross the Unites States and Canada.
To learn more about Built Blades and the Sabre line - visit their website.
For more information or to make a purchase
Contact Us