Jackson Professional Tools
With more than 140 years of experience under our belts, Jackson® still stands as the nation's oldest and largest manufacturer of wheelbarrows. From the very beginning, we've taken pride in supporting American manufacturing and our commitment to responsible sourcing is at the core of what we do. The only difference is that now our expertise extends to include a range of tools (such as shovels, hammers, rakes, and even hoses), the quality of which is uncompromised.
For more information, visit Jackson Professional Tool's website.
For more information or to make a purchase
Contact Us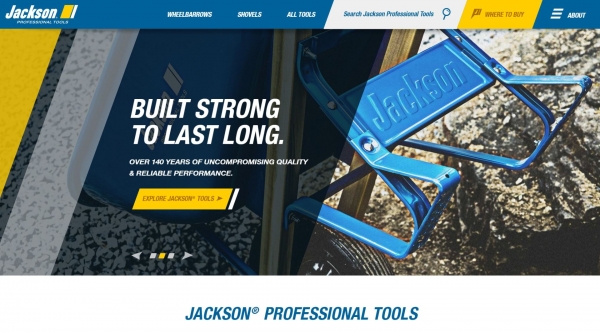 From the very beginning, we've taken pride in supporting American manufacturing and our commitment to responsible sourcing is at the core of what we do. The only difference is that now our expertise extends to include a range of tools (such as shovels, hammers, rakes, and even hoses), the quality of which is uncompromised.
Learn More