Jackson Professional Tools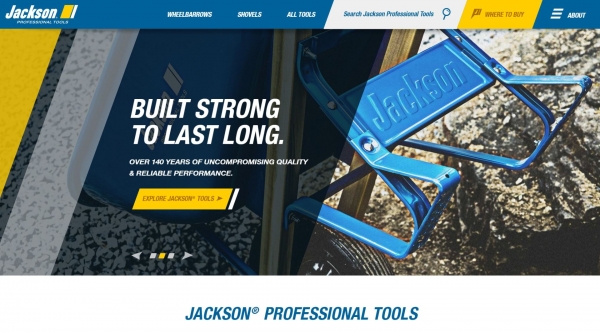 From the very beginning, we've taken pride in supporting American manufacturing and our commitment to responsible sourcing is at the core of what we do. The only difference is that now our expertise extends to include a range of tools (such as shovels, hammers, rakes, and even hoses), the quality of which is uncompromised.
When you purchase a Jackson® tool, you'll experience the confidence that comes from choosing a product that's been designed and built to last for the long haul. Whether it's the weight of tempered steel and American hardwood in your hand, or the satisfaction of getting more of the job done on the very first swing, the quality and history of these tools is evident.
What we stock from Jackson Professional Tools:
8-lb Sledge Hammer, 36-in Handle
16-lb Sledge Hammer, 36-in Handle
6-lb Sledge Hammer, 36-in Handle
3-lb Hand Drill Hammer, 10.5 Handle
12-lb Sledge Hammer, 36-in Fiberglass Handle
More can be learned about Jackson Professional tools by visiting their website.
For more information or to make a purchase
Contact Us