Tuf-Tite®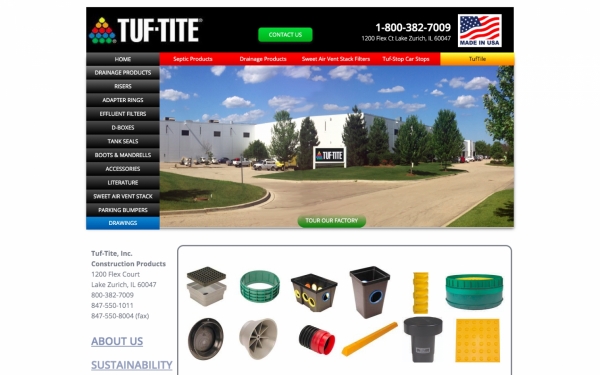 Tuf-Tite® manufactures a full line of patented septic and drainage products which lead their respective industries. From their innovative Distribution Boxes, which have become the industry standard, to their patented Effluent Filters which prolong the life of septic fields significantly, each of their products is engineered and manufactured to perform better and longer than anything else on the market.
Tuf-Tite® produced its first product in 1984. Years of polymer formulation experience and field testing have strengthened the full line of industry-leading products they produce today. Tuf-Tite® is an American owned and operated company and all polymer products are manufactured in Lake Zurich, Illinois.
For more information, visit the Tuf-Tite website.
For more information or to make a purchase
Contact Us