Goulds Pumps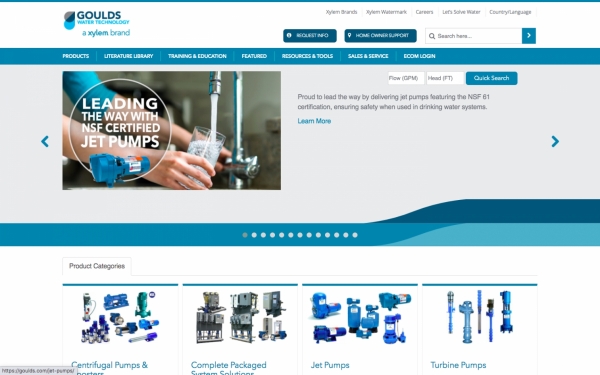 From concept to consumer, Goulds Water Technology is engineered, assembled and tested in America.
According to the American Water Works Association, average daily residential water use in the United States is 27.4 billion gallons. This domestic water is used for everything from lawn irrigation to cooking, cleaning and plumbing. By that account, it's clear that water is essential to homeowners who take great pride in maintaining and improving their homes.
A consistent supply of water requires reputable, reliable and high quality pumps. Xylem's Goulds Water Technology (GWT) brand pumps are engineered, tested and assembled to meet these homeowner needs with pride in craftsmanship.
For more information, visit the Goulds Pumps website.
For more information or to make a purchase
Contact Us