Razorback Hand Tools
In 1936, the Razor-Back brand was launched by an employee of Union Tools who envisioned a better shovel. Today, Razor-Back is the leading brand of hand-powered landscaping tools for professionals in the United States—and a market leader worldwide. Every Razor-Back tool is the product of bold innovation and a lot of hard work by people who use them day in, day out—just like you do.
Demanding jobs call for the toughest tools out there. That's why professionals have relied on Razor-Back tools for more than 80 years. Razor-Back tools are made for pros, built from the strongest materials and packed with the features you expect.

For more information, visit Razorback's website
For more information or to make a purchase
Contact Us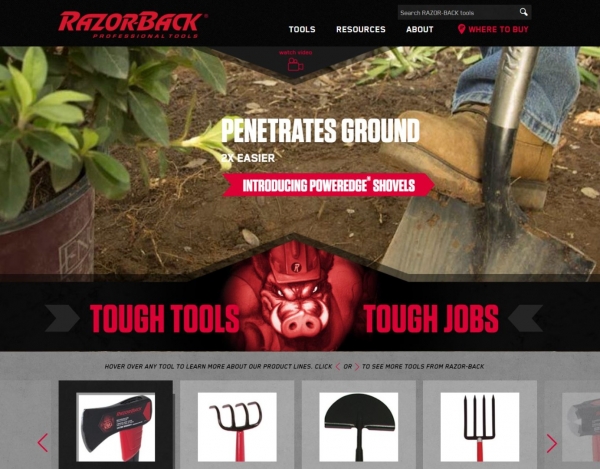 Razor-Back is the leading brand of hand-powered landscaping tools for professionals in the United States—and a market leader worldwide.
Learn More